Intelligent Vehicle Technologies
Transforming Vehicle, Road and Driver Data into Actionable Intelligence
MobiWize Develops a Dynamic Mapping Solution for Advanced Driving Assistance Systems (ADAS) and Autonomous Driving Functions. MobiWize uses non-vision-based sensors, complementing the vision-based sensor technologies (e.g. Lidar, Camera, Radar), delivering real-time, e-Horizon insights for better fuel-efficiency and safety
Data Collection
Crowdsource driven creation of multi-dimensional digital maps representing road characteristics and vehicle performance properties
Performance Analytics
Modeling vehicle performance characteristics trough goal-oriented behavior optimization, under predictive road characteristics
Actionable Intelligence
Real-time, horizon-predictive, actionable insights to meet the optimal, goal-oriented performance goals, on dynamic road characteristics
Benefits
Stand alone, add-on or embedded solution to benefit from better fuel economy, increased safety and vehicle autonomy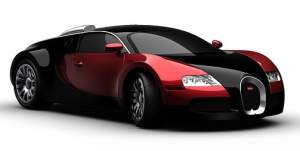 Empowering Automotive Applications
MobiWize dynamically maps road characteristics through local and crowd-sourced sensor fusion, models the vehicle performance and generates small-footprint embedded maps 

Designed to be standalone or embedded within 3rd party solutions to empower the connectivity between the vehicle and impending road conditions
Big-Data Automotive Analytics
Advanced data analytics technology, together with cloud computing and the availability of multiple data sources, allows customers to better understand the vehicle performance and optimize it in relation to impending road conditions and driving style.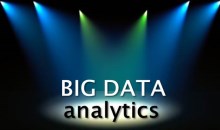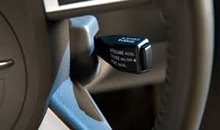 Predictive Cruise Control Management
By "sensing" the nature and significance of current and impending road attributes that influence fuel consumption, MobiWize instructs the cruise control or adaptive cruise control systems to adopt the most fuel-efficient cruising speed and acceleration profile for optimal fuel efficiency.
Predictive Gear Shifting Management
By monitoring the vehicle speed and weight, acceleration profile and road inclination ahead, MobiWize instructs the automatic transmission system or the driver (in case of manual gear box) on the time to shift and select the ultimate gear for optimal fuel-efficiency.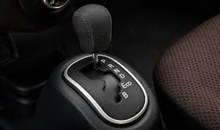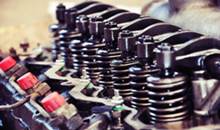 Empowering Cylinder Deactivation Management
MobiWize adds efficiency to internal combustion engines with Cylinder Deactivation technology by providing real-time information about impending road attributes that influence fuel consumption, that translate into engine's power requirements, leading to significant improvement of fuel-performance.
Empowering Misfire Management
MobiWize determines when cylinder misfire is the result of drivetrain influences due to a rough road surface. In correlation with cylinder misfire signals received through crowd-sourcing from large number of vehicles the engine management can be optimized to impending road conditions.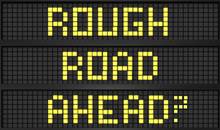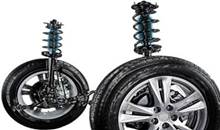 Empowering Active Suspension Management
MobiWize turns its road-predictive maps into "sensors" to predict road surface irregularities. These sensors used to expand the functional capabilities of active suspension and chassis systems. Predictive sensing allows the chassis and suspension to be automatically adjusted for maximum comfort.
Empowering Advanced Driver Assistance Systems (ADAS)
Through crowd-sourcing MobiWize creates multi-dimensional digital maps of various road and vehicle characteristics. These maps can be used as vehicle sensors to optimize engine and transmission performance, control adaptive front lighting, contribute to an overtaking assistance, and much more.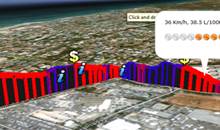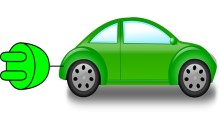 Empowering Electric Vehicles (EV)
MobiWize utilizes crowdsourcing to map Road-Vehicle-Driver intelligence and turns it into Real-Time Actionable Insights that contribute to 3 major functions vital for the use of EVs: driving range estimation, driving range extension through horizon-predictive instructions, and energy-efficient routing to destination.
Empowering Vehicle Connectivity and Infotainment
MobiWize leverages three key elements crucial for connected driving - the car, driver and the road. This interconnection brings enriched set of features like analysis and scorecards for driver and vehicle performances, crowd-comparison to performance of the same model vehicles used by other drivers and many more.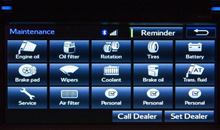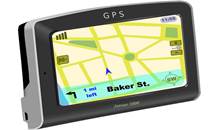 Empowering Navigation Application Developers
MobiWize revolutionizes the way we navigate. Most of the navigation programs offer the shortest or the fastest route, period. To these two, MobiWize adds per individual vehicle the most fuel efficient and safest routes, each presented with the predicted fuel cost, distance and safety risk factor.
TEST-DRIVE MOBIWIZE STAND ALONE MAPPER
Most of our solutions for the automotive sector are software based (if you have the necessary hardware) or based on a small "Vehicle Processor" hardware module designed to be integrated within 3rd party solutions. We developed a simple to use, stand-alone test-driving kit that connects to vehicle and our cloud services to provide you with the above mentioned functions. If you would like to get more information or test-drive any of the mentioned MobiWize solutions, you're welcome to get in touch.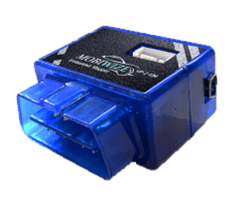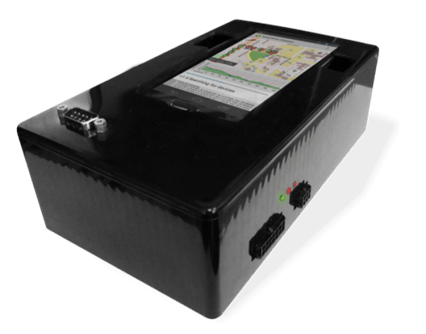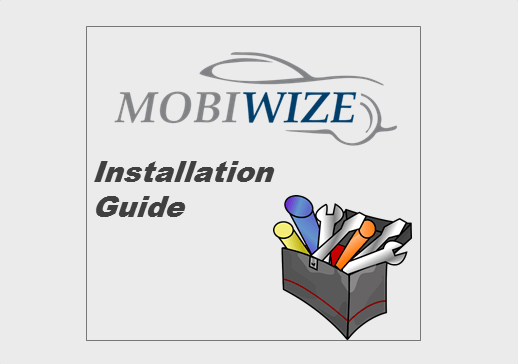 Click below and we'll send you the test-driving kit and all the necessary installation and operation instructions to assist you.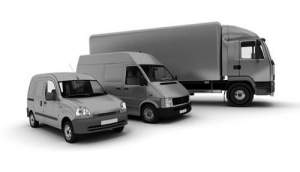 HADS - Horizon Assisted Driving Solutions for FMS Providers
Adding Competitive Edge to Fleet Management Solutions
Targeting Fleet Management System Providers (FMS)
MobiWize offers HADS-F as a solution for vehicle fleets, through FMS Providers. HADS-F is adding a competitive edge to existing fleet management solutions. The system comes as an add-on box with display, or as a module embedded into FMS provider's solutions. It empowers FMS with a set of essential Horizon Assisted driving capabilities and BIG Data analytics that although they are in high demand – are not as yet available on the market. Presently, most of the solutions offered by FMS providers are relatively similar, so FMS providers that will offer HADS-F capabilities will enjoy a technological edge that will differentiate them, and deliver a powerful set of competitive tools. The result: an increase in revenues due to more attractive and competitive offerings comprised of MobiWize-powered solutions


Active Eco-Driving Assistance
HADS-F actively encourages the driver to adopt eco-driving by providing information about the optimal rate of acceleration or deceleration, cruising speed, appropriate gear and time to shift, optimal usage of cruise control, and taking into account the individual vehicle mass, impending road conditions that influence fuel consumption, engine and transmission efficiency, and more.


Accurate Prediction of Fuel Costs
Wondering what are your exact fuel costs per route? If you're negotiating prices with your customers and want to beat the competition, you must know what your exact costs are. HADS-F distinguishes driving inefficiency from poor vehicle performance and therefore provides accurate fuel cost intelligence per route for a specific vehicle and driver, relating to vehicle-load and road conditions that influence fuel consumption along the route. Now, once you have this information you can act on it, beat the competition and increase profits.


From load registration to load delivery, HADS-F will put you in control of load information along the route. In many cases, information about vehicle load is not available, and even if it is available through a CANbus, the accuracy is extremely poor. Regardless of whether or not CANbus includes a load sensor, HADS-F will provide more accurate load tracking information without installing additional sensors.


Avoiding Potholes and Unexpected Road Obstacles
Since HADS-F is a "Horizon Assisted" driving system, it allows drivers to be prepared for approaching "obstacles" long before they can see them (if at all). By using its crowd-source based road-vehicle-driver mapping engine, HADS-F continuously marks all road events that result in sudden braking, and updates the maps with their precise location. After an update, these maps become available to all users, providing advanced warning when approaching such an obstacle. Once the obstacle has been removed, the map is updated once again.


Insights for Fleet Manages
Performance intelligence on drivers and vehicles
Driver performance scorecard
Vehicle/Driver – normalized group comparison
Fuel-efficiency driven, driver incentive program
Route pricing - detailed fuel cost intelligence
Most fuel-efficient vehicle for specific route and load
Efficiency profile per slope, load, segment and route
Fuel, safety and abusive driving behavior monitoring
Load tracking
Scheduled reports
Active, road-predictive instructions and performance info
Active instructions to improve performance
Optimal acceleration and deceleration profile
Optimal cruising speed and time to shift gears
Optimal operation of cruise control
Most fuel efficient route to destination
Performance scorecard and comparison to other
Fuel-efficiency driven, incentive program
Alerts on potholes and unexpected obstacles
Eco-driving training system with feedback
HADS-F is delivered as a stand-alone solution, an add-on or embedded within 3rd party technologies to empower the capabilities of any fleet management system.


Copyright 2014 - MobiWize Solutions Ltd. - All Rights Reserved